Room for Work for Wandsworth residents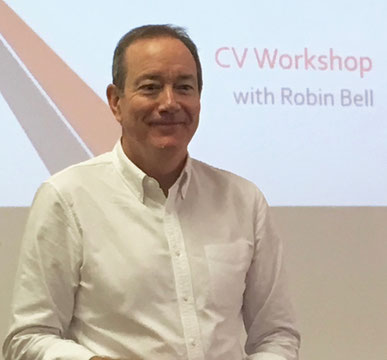 Our Wandsworth programme has the same great content as our Richmond courses.
What's different? We deliver 12 classes in 6 weeks so you have the benefit of completing the course quickly.
Classes are held on Wednesday and Thursday mornings from 10.30am-1pm.
Our next Autumn Course commences 2 September 2020 and runs to
8 October.  To register, contact
Sonia Wilson at Work Match.
See details below.
Robin Bell, Course Leader
"Not having a job in whatever circumstance is frightening, but with the support of Robin and the Room for Work team, you will know you are not alone.  You will get the tools to move on and understand what your true value is!" -- Jennifer M

Here's what you'll learn:
Current job search methods and ways to find "hidden jobs"


How to write an effective CV for the job you want

How to use social media, especially LinkedIn, to find work and promote yourself

Speaking skills that will sell your experience and capabilities

How to analyse and activate your network

How to master competency-based interviews

Self-employment options that work
To register with Work Match contact: